Idrigill Skyes




Welcome to our website!




This page will remain up for 2 months to allow people to read this message and bookmark the new location. Thanks for your understanding.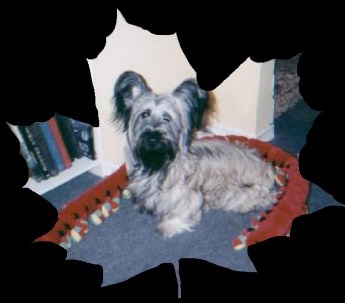 Welcome to the home of Idrigill Skye Terriers! We are located in beautiful Saskatchewan, Canada - the "Home of the Living Skies". (Hey, I didn't make this up - it's on our license plates!)

We hope you'll enjoy the visit.


Thinking of getting a Skye Terrier?
You are most welcome to browse through our photo's
and enjoy seeing the pictures of those we love.
We breed and show quality Skyes, and from time to time have puppies - or even an adult - available for sale to an approved home. As breeders, we care very much where our puppies go.
So... please take the time to read the Breed Introduction
and feel free to ask questions and find out if the breed is really right for you.
The Skye is a wonderful breed and we can't imagine our lives without them,
but it is not a breed for everyone.
If it is the right breed for you......it's an experience like no other.




Please sign our guestmap
on the 'Contact Us' page.
(And be sure to put your flag on too!)
Thank-You!

This Site Updated February 23rd, 2004